Architraves & Skirtings
We carry the largest range of architraves and skirting in New Zealand, all ex stock available to collect or have delivered.
Locally produced, we offer a vast range which are perfect for adding a decorative touch, or to match an existing profile in an old villa.
Our profiles are produced in either a clears number one radiata or a finger jointed pre-primed option. Our range includes bungalow, colonial and standard profiles.
We can also custom machine to match bespoke profiles.
Profiles
Skirtings / Architraves: Standard Profiles
Available in NZ Radiata & Island Rimu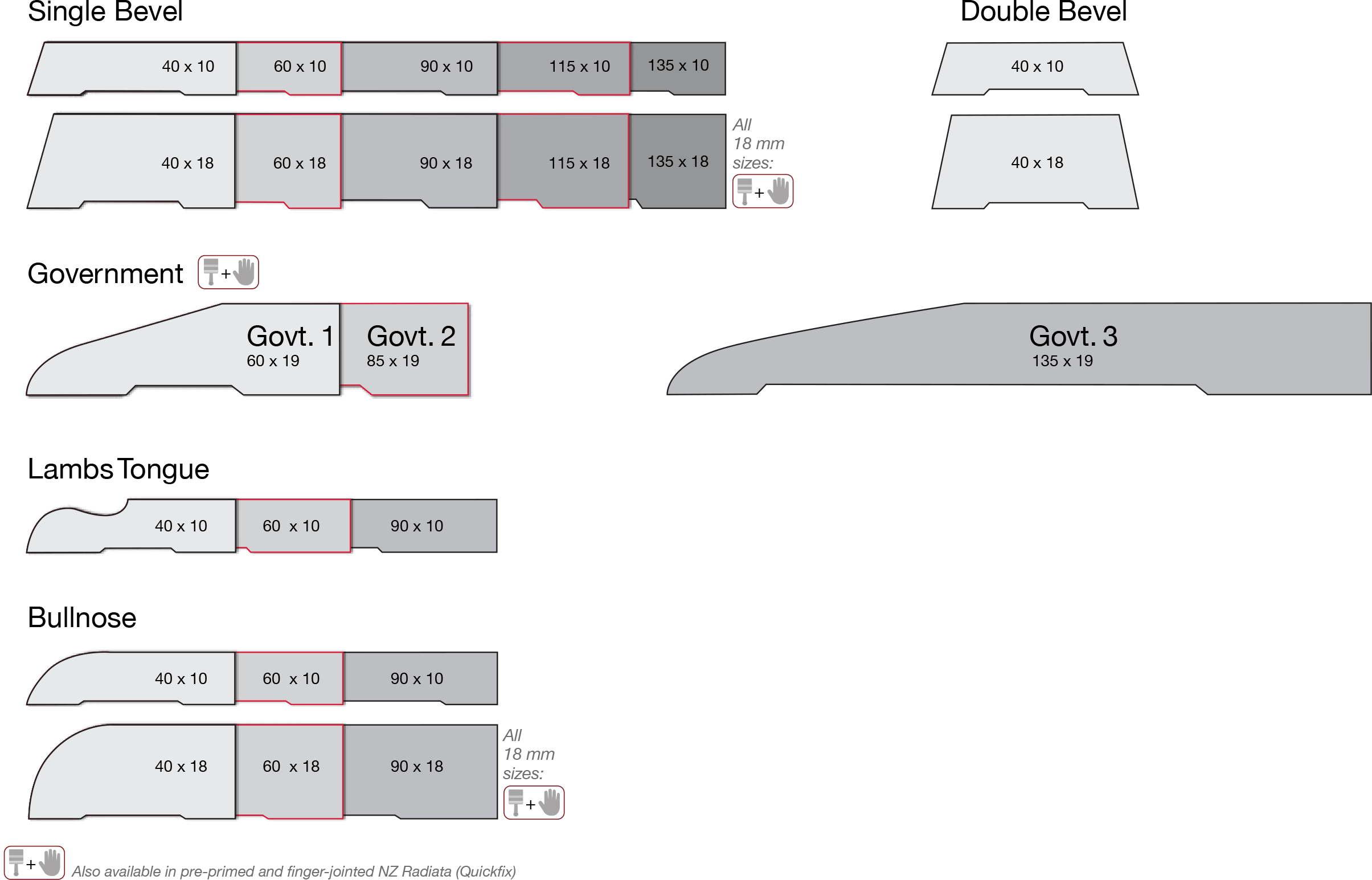 Skirtings / Architraves: Bungalow Style
Available in NZ Radiata & Island Rimu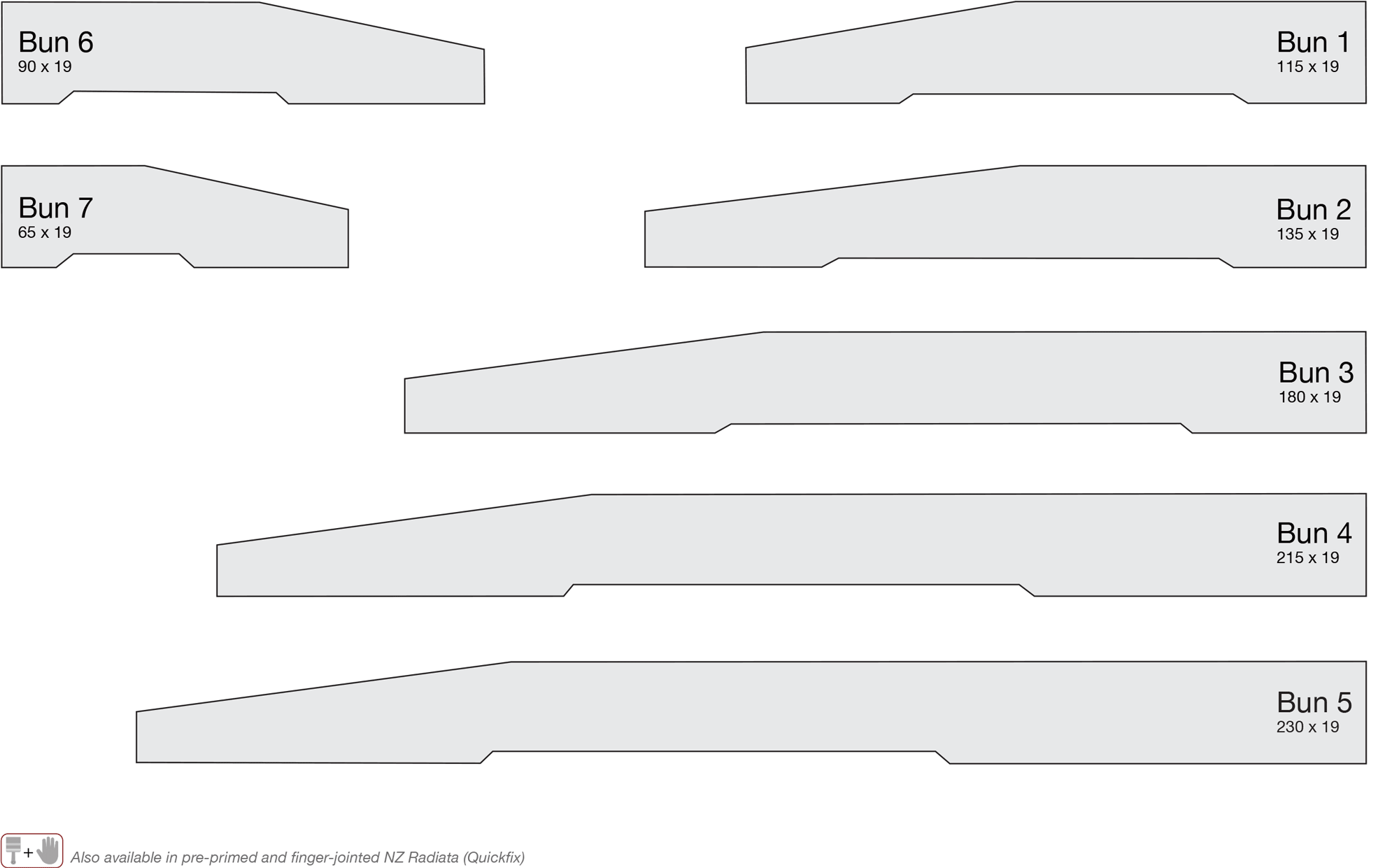 Architraves: Colonial Style
Available in NZ Radiata & Island Rimu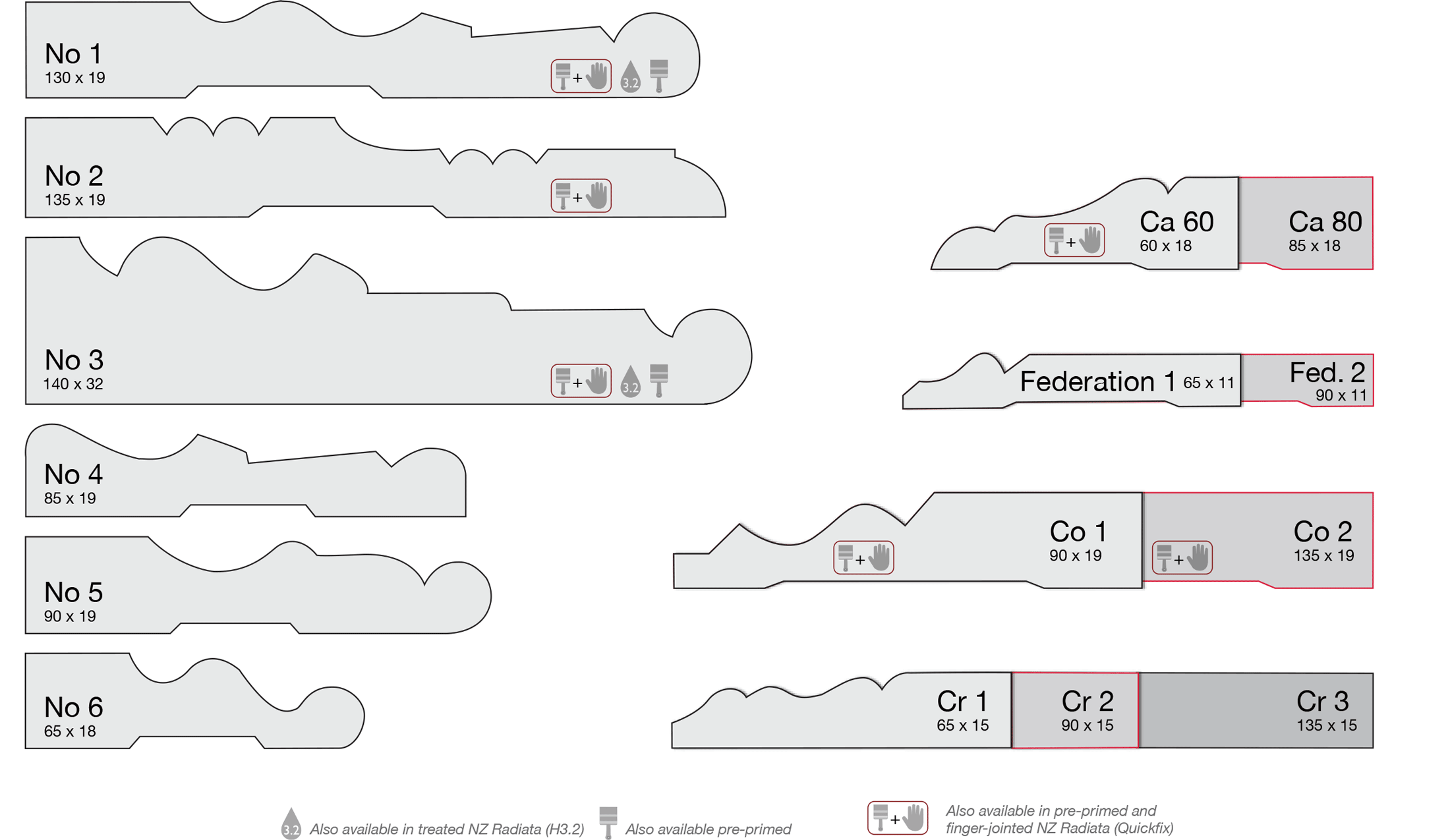 Skirting: Colonial Style
Available in NZ Radiata & Island Rimu