Skirtings and Architraves
South Pacific Timber is NZ's leading supplier of architraves & skirtings to suit all eras of residential and commercial project needs. We carry the largest range of architraves and skirting in New Zealand, all ex-stock available to collect or have delivered.
Locally produced, we offer a vast range that can add a decorative touch or custom made to match an existing profile in an old villa.
Our profiles are produced in either a clear number one Radiata or a finger-jointed pre-primed option. Our range includes bungalow, colonial, and standard profiles.
We can also custom machine to match bespoke profiles. Contact South Pacific Timber today to find out more about our Skirting and Architrave options.
We offer a wide variety of skirting and architrave profiles to suit any home decor. Take a look through our designs, or contact us to find out more.
Profiles
Skirtings / Architraves: Standard Profiles
Available in NZ Radiata & Island Rimu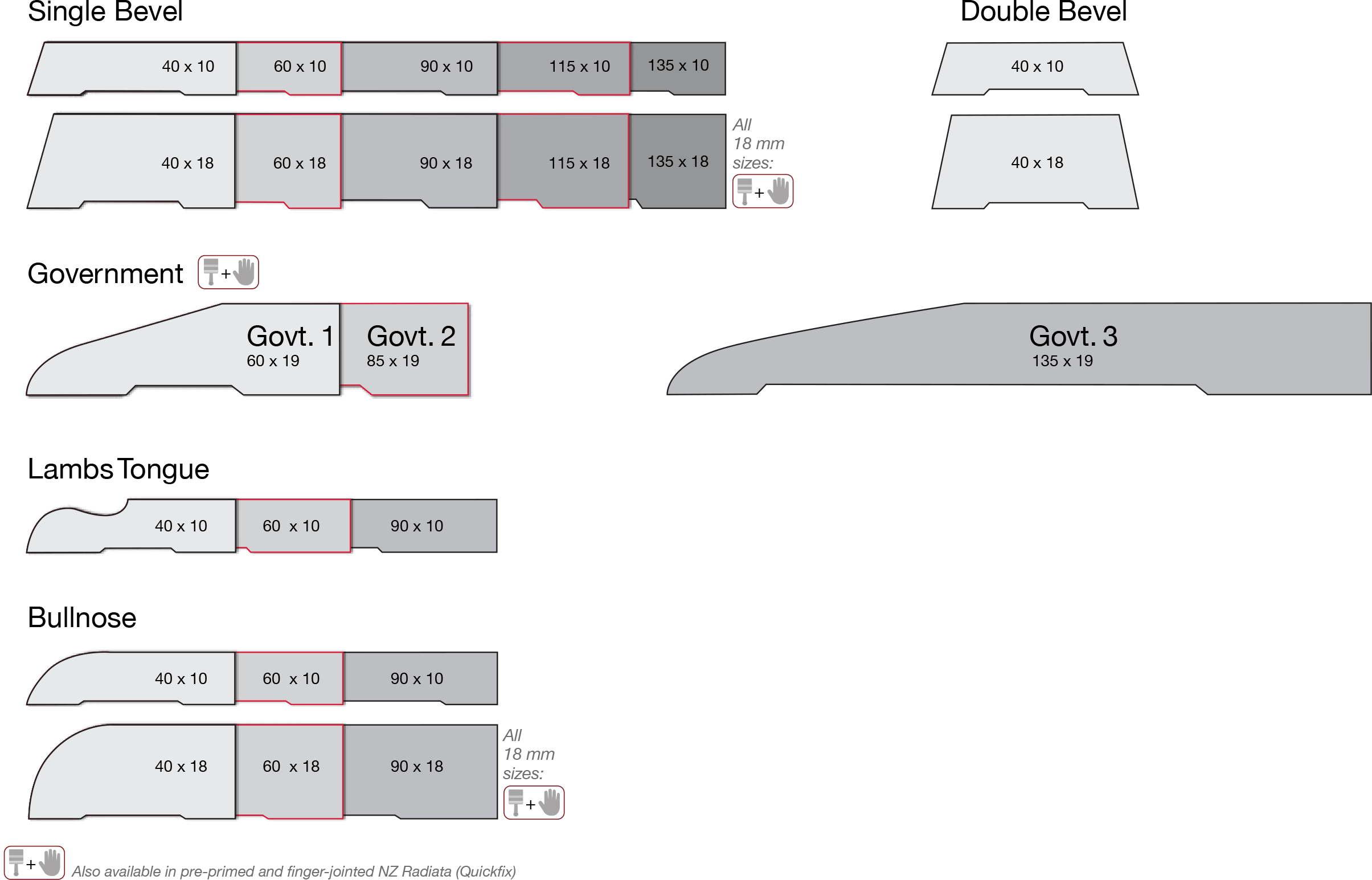 Skirtings / Architraves: Bungalow Style
Available in NZ Radiata & Island Rimu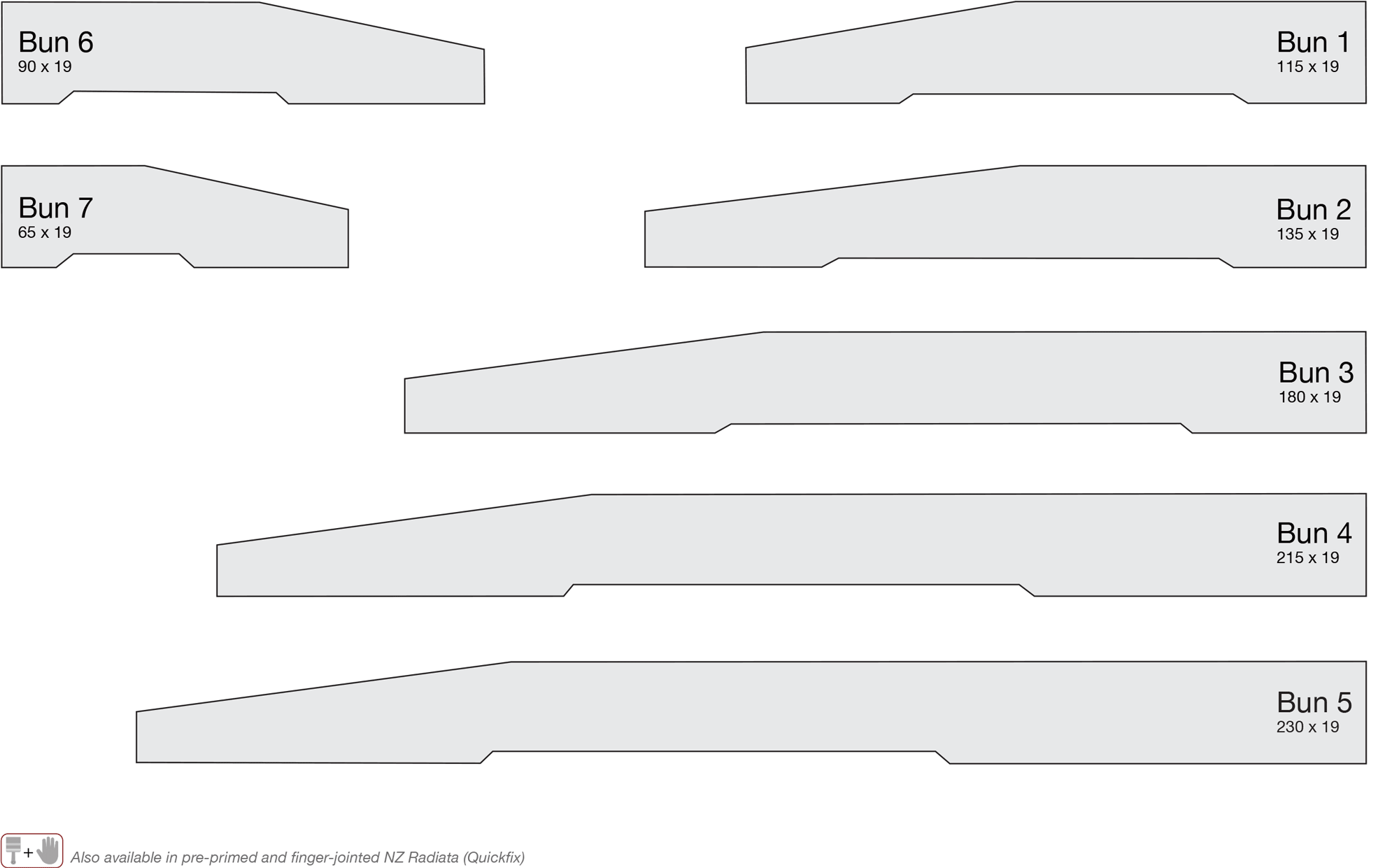 Architraves: Colonial Style
Available in NZ Radiata & Island Rimu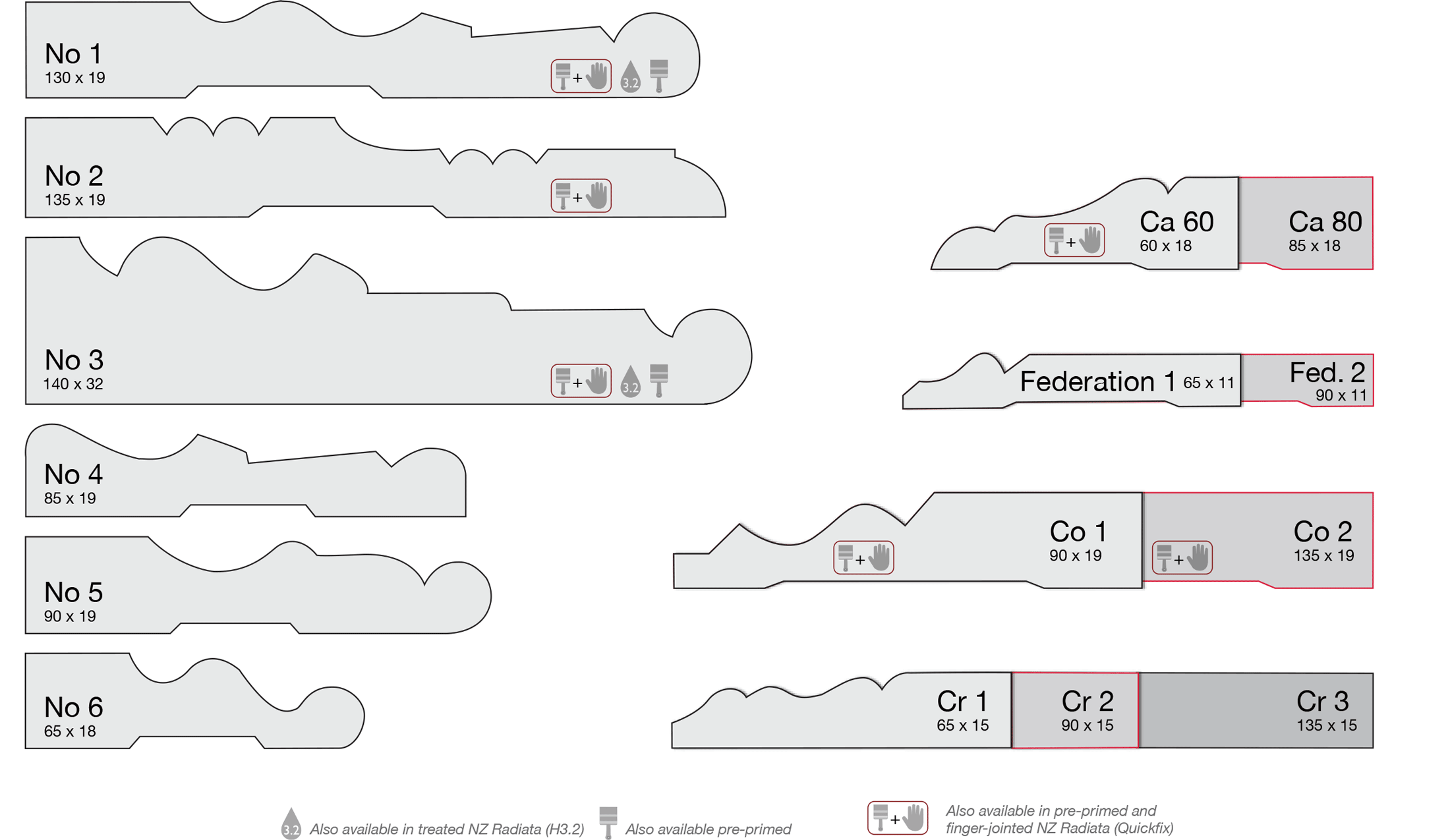 Skirting: Colonial Style
Available in NZ Radiata & Island Rimu